Chris McCaw: Marking Time
Chris McCaw: Marking TimeYossi Milo Gallery - November 29th, 2012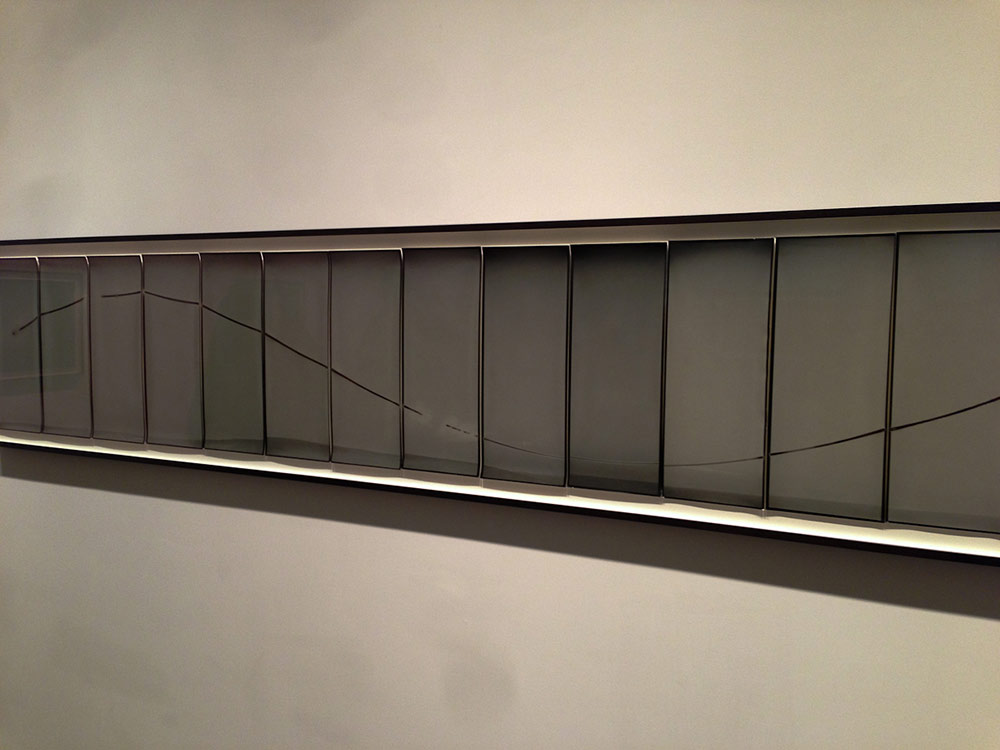 I got "sunburned" by Chris McCaw during his first solo show at the Yossi Milo Gallery this week. The artist exhibited a body of solarized prints which offered a complex landscape of both reality and fantasy, as if the images were craters magnified the moon. This is the kind of sunburn you don't mind having.
During the solarisation process, the intense light of the rising sun is so focused and powerful that it physically changes the film. McCaw exposes photo paper to the sun for various lengths of time, ranging from 15 minutes to 24 hours. The light burns through the surface of the paper to give a unique, fascinating texture.
Light and time, landscapes and seascapes are the subjects of his creation.
"My favorite part is watching smoke come out of the camera during the exposure and the faint smell of roasted marshmallows as the gelatin cooks!," McCaw said.
It all began on a camping trip in 2003, although, sadly, an all-night exposure of the stars made during this particular trip was lost due to the unwanted effects of whiskey. I guess we all would love to share a precious moment, or a glass with him, during a full moon.
- Manon Fantoli